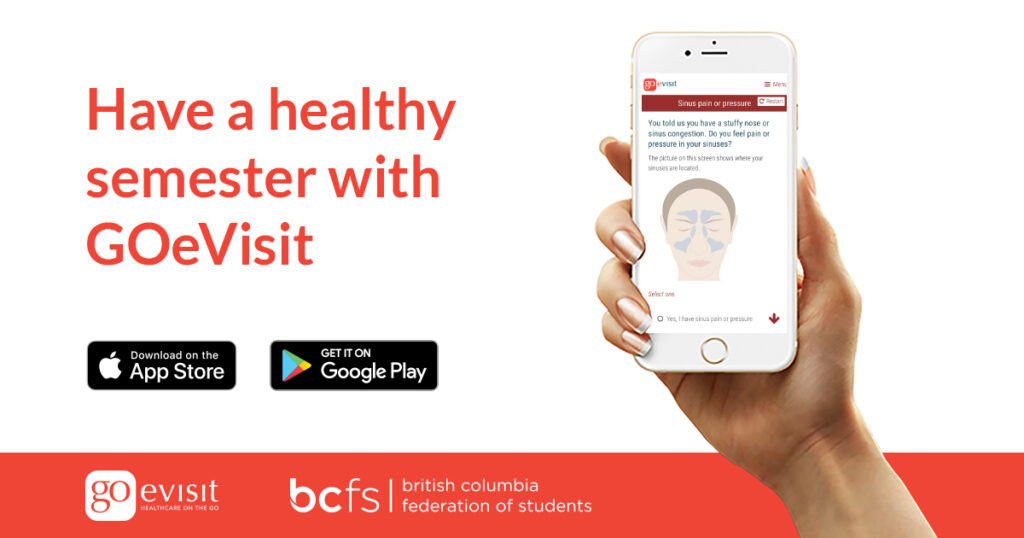 GOeVisit provides access to medical appointments with a doctor or nurse practitioner through a secure web portal or mobile app 24 hours a day, seven days a week. The doctors and nurse practitioners can diagnose and prescribe treatment for over 300 illnesses through this mobile service. 
The BC Federation of Students, the provincial students' union, has secured a partnership with GOeVisit that allows Federation members to access the service for free, which includes members of the Northern BC Graduate Students' Society (NBCGSS) as well. For non-members, the service costs $100 per year as a subscription for Canadian residents, and $49.95 per visit for international students.
To access the service free of charge, click on the following link: https://portal.goevisit.com/partner/bcfs
For further questions, please contact GOeVisit directly.